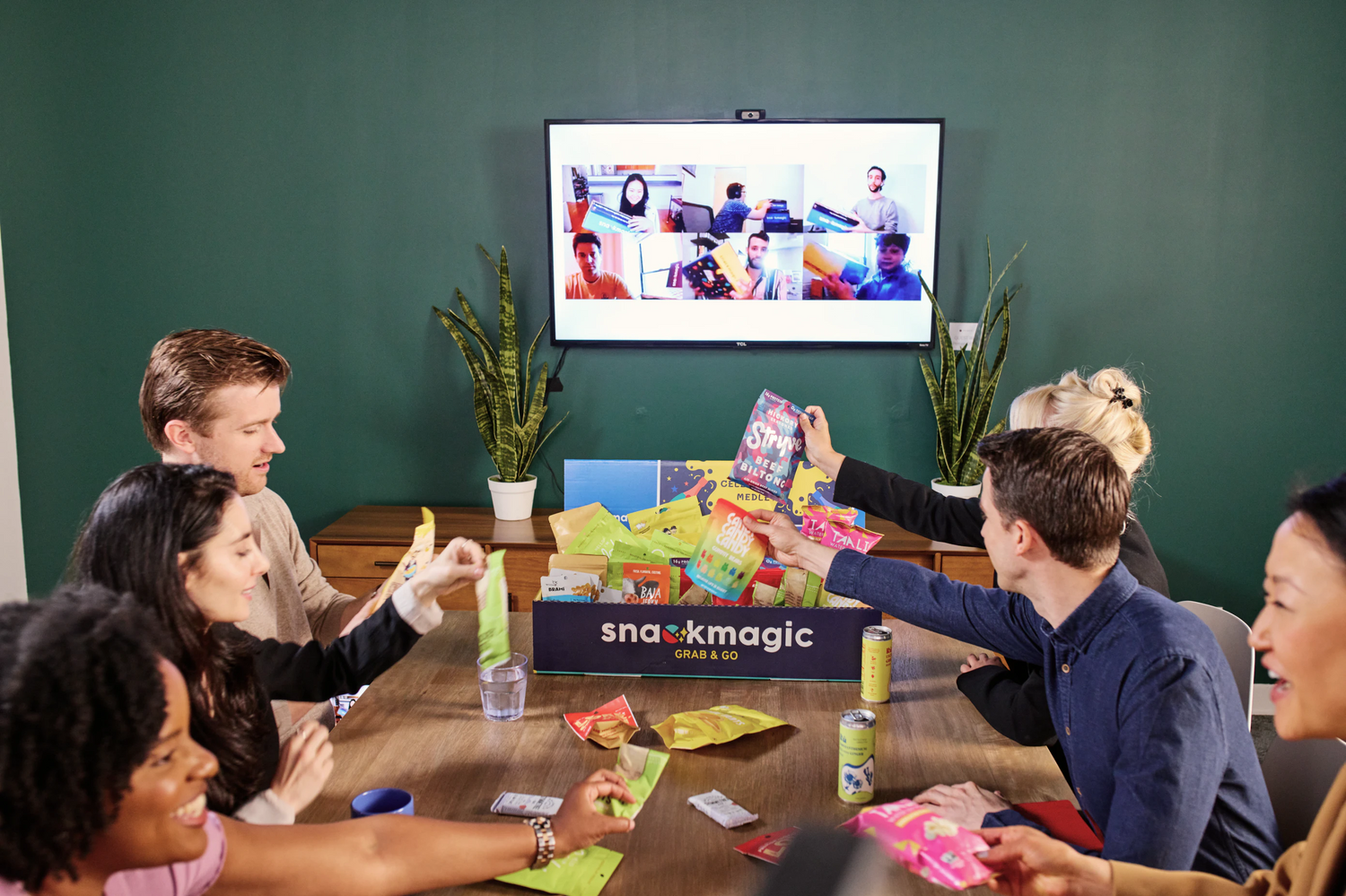 Feed a crowd
Choose a themed collection from our menu of awesome goodies.
100 snacks per tray for just $300 (USA shipping included!)

For International orders, please book a call with us
Book a Call
In-person snack solutions
Share some goodies together, in the *actual* same room.
Whether you're looking to host 20 people or 2000. We got your back! We'll select, pack and distribute goodie bag whereever you need them to be, when you want.
Book a Call
Live Events

People getting together in real life, off screen! Events may include conferences, town halls, seminars, weddings...whatever the occasion, we can supply the snacks.

In-person Meetings

Rediscover the magic of face-to-face brainstorm sessions, client meetings, pitches, and retreats—where the free snacks flow and you don't have to mute your mic.

Days at the Office

Turns out working from home isn't all it's cracked up to be, right? Enjoy the office, where your kids can't interrupt, your dirty laundry is out of in sight, and the kitchen is stocked with free goodies.

Office Parties

That's right, we said it. PARTIES. Bring back the dance-offs, the flip cup, the awkward run-ins with your ex. (But maybe skip the pretzel bowl for now…and opt for a tray of individually wrapped snacks.)
Keep on Exploring
Regular price
$345.00 USD
Regular price
Sale price
$345.00 USD
Unit price
per
Regular price
$345.00 USD
Regular price
Sale price
$345.00 USD
Unit price
per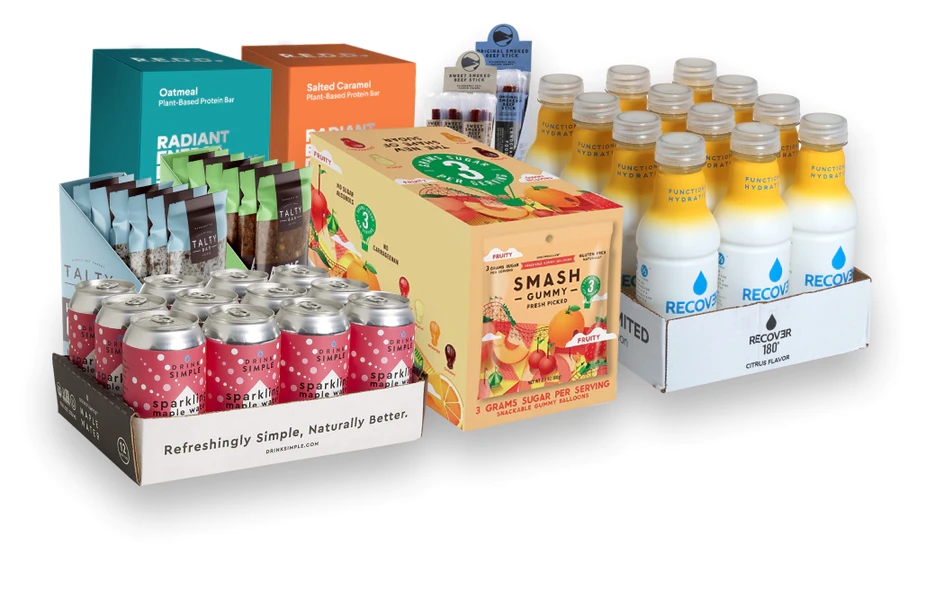 Bulk Ordering
Bring in a big batch of everyone's favorite treats. 10% off on purchases over $1000
Learn More
Frequently Asked Questions
What is in-person treating?

In-person treating is for snacking, sharing and stocking up at your gathering, office or event space. You can pick from our range of goodie bags, Grab & Go Trays and bulk cases.
Can I order to my office and also send treats to my remote teams (hybrid treating)?

Yes! Please book a call with us and we can help you arrange a hybrid order where you can treat your team at the office and remotely at the same time.
Are there shipping costs?

All USA orders include free standard shipping (10-14 days from ordering). For international orders (including Canada) there is a flat $50 shipping fee per order.
How long does shipping take?

For the USA and Canada, your treats will arrive within 14 days from placing your order. For international orders, please allow an extra week to fulfill your order.


We have expedited shipping options available as well for last-minute orders. Please reach out to hi@snackmagic.com and we'll get you a quote
Do you offer rush shipping for Goodie Bags?

Yes, below are all our shipping options:

Standard Shipping : Free (10-14 days after you order)

Priority Shipping: $6 /bag (6-9 days after you order)

Expedited Shipping: $10 /bag (3-5 days after you order)

Express: $15 /bag (2-3 business days after you order)